UK University Admissions Services from Nepal
Guide to Nepalese Students to Study in the UK
In several fields of education, including science, engineering, the arts and design, business and management, law, and finance, the UK is a global leader. The UK's reputation and history as a worldwide hub of scientific research attract some of the best thinkers in the world. Although the UK only makes up 1% of the global population, it produces 8% of all scientific publications. In addition, the UK has a world-renowned educational system with degrees that can change your life. Every year, it draws more than 600,000 international students to various programmes, from PhDs to English language classes.
The United Kingdom attracts over 600,000 students from around the globe, including Nepal. This exceptional influx of international students renders UK universities and colleges among the most culturally diverse and globally inclusive institutions worldwide. Moreover, British society is known for its warm and welcoming attitude towards international students and immigrants. A survey conducted in 2011 found that approximately 60,000 Nepali students chose to study and reside in the UK. This statistic is strong evidence, affirming the UK's status as one of the most secure and highly favoured destinations for Nepali students and immigrants.
 Why do Nepalese Students want to Study in the UK?
Diverse Environment: The UK's multicultural setting enriches student experiences.
Freedom of Expression: The UK values open dialogue and freedom of speech.
Global Recognition: UK degrees are respected worldwide.
Quality Education: UK institutions offer high academic standards.
Nepali Community: A supportive Nepali community eases the transition.
Safe Environment: The UK is considered a safe student destination.
Cultural Exchange: Opportunity to learn and share cultures.
Global Opportunities: Strong economy and connections for internships and networking.
Benefits of studying in the UK for Nepalese Students
UK degrees are accepted and regarded worldwide. It is the most well-established educational system and offers a strong foundation for all skills necessary to perform well and flourish in a globalised international economy. The following factors make studying abroad in the UK popular among Nepalese students:
Convenience for students applying from Nepal as there is a branch in the UK itself 

Universities with World Class Education
Innovative Learning Environment
Degrees & Qualifications Recognised Internationally
Low tuition fees
Many Courses & Institutions
Cultural diversity
Shorter & Flexible Programs
Undergraduate and postgraduate international students can do two years of post-study work.
About 200+ relationships Between Nepal and the UK and the Gorkha Army Legacy
Nepali communities in the UK provide a strong support network, reducing homesickness.
UK University Admissions Process from Nepal
Documents require for Offer Letter 
CV
Passport
all academic Documents such as mark sheets and transcripts,
English test results
Work experience letter
SOP ( statement of purpose) 
Letter of Recommendation (LOR)
Steps for UK University Admission  
Counselling
Documentation
Documents Submission
Offer Letter Request
Unconditional  Offer Letter
Paying Tuition Fee /
University Interview, if necessary
Medical / NOC
CAS Request
Student Accommodation Booking 
VISA form submission
Pre Departure Consultation, etc

Popular degree subjects in the UK
Study In The UK Process From Nepal
Real Dreams Consultancy Nepal's Exclusive and Preferred UK Universities
International students find York St. John University a warm and supportive campus known for its strong sense of community. Situated in York's historic centre, it provides modern facilities in a charming academic environment. It offers international students a rich cultural experience thanks to its diverse student body and welcoming environment. Located in the centre of York, York St. John University is an independent university. York offers a master's program at York. London, being a major educational hub, offers a wide variety of courses.
International students find common ground in the University of Worcester's dedication to sustainability and environmental responsibility. In Worcester, the city campus combines traditional and modern elements. This university gives international students a variety of academic options by offering programs in several fields. The university is also known for providing excellent assistance to disabled students. Established in Worcester, the University of Worcester is an independent academic institution.
University of East London 
UEL is renowned for its multicultural and diverse student body, which offers international students a welcoming and global environment. Focusing on employability and practical skills, UEL gives students invaluable experiences in the real world. UEL's campuses in Stratford, Docklands, and University Square are conveniently situated in London, providing quick access to the commercial and cultural areas of the city. London is a dynamic and vibrant city where the campuses of University of East London are located.
Other Universities to Study in the UK for Nepalese Student
University College London
The University of Manchester
The University of Edinburgh
Coventry University
The University of Leeds
Queen's University Belfast
Brunel University London
Cranfield University
University of Sussex
University of East Anglia
The University of Sheffield
King's College London
The University of Liverpool
University of the Arts, London & so on
UK Popular Programme for Nepalese Students
Undergraduate
Postgraduate
PhD/DBA
Work process of Real Dreams Consultancy Nepal
UK Popular Courses for Nepalese Student 
Healthcare &

Nursing

Accounting & Finance
Business, Commerce, and Management
Education & Training
Engineering
Art & Design
Sports
IT &

Computer Science

Law
Sciences
Marketing
Music, Film Production & Photography
UK Universities Admissions Requirement
For Bachelor
60% above on 10+2 
IELTS 5.5 each and overall 6 (if waiver, then B above in 12th English, but only a few university accept with a B or B+) many universities require ielts 
For Master 
55% above on Bacholer 
IELTS 5.5 each and overall 6 (if waiver, then B above in 12th English, but only a few universities accept with a B or B+). Many universities require IELTS
PhD/DBA
Research proposal.

Offer letters of recommendation.

Work experience might be necessary (for DBAs).

Prior research experience is advantageous.

Examine your funding options.

Minimum IELTS score of 6.5
  The United Kingdom boasts a diverse and multicultural lifestyle, with a population of approximately 65 million across England, Scotland, Wales, and Northern Ireland. Respect for various religious beliefs is expected in this society, where English is the official language. The UK is known for its unpredictable weather, characterized by changing conditions throughout the day. This includes warm and sunny summers to cold and sometimes snowy winters. Daylight Saving Time is observed, allowing longer daylight hours during spring and summer.
 The UK is a parliamentary democracy, with elected government officials and a ceremonial royal family. Parliament consists of the House of Commons and the House of Lords, responsible for legislation and taxation. Additionally, Scotland, Wales, and Northern Ireland have devolved administrations to manage domestic policies. Living costs can vary depending on location, and the UK's well-connected transportation system allows for easy travel. The country's rich cultural scene and diverse landscapes, from historic cities to picturesque countryside, offer a unique and vibrant lifestyle. The UK's world-class universities attract international students, making it a popular destination for quality education.
Education Consultancy in Nepal 
Selecting the Right Education Consultancy in Nepal: With numerous consultancy branches in Nepal, it's essential to choose the most suitable one to ensure a smooth journey towards studying in the UK and fulfilling your educational dreams. some of the points that you need to consider.
Reputation and Track Record

Experience and Expertise

Comprehensive Services

Client Feedback

 Transparency and Ethics

Cost and Fees

 Support and Communication
What does Education Consultancy do?
Academic Guidance: Help students select the right courses and institutions.
University Selection: Help choose suitable universities or colleges.
Admission Support: Aid in the application process and document preparation.
Visa Assistance: Guidance on visa applications and interviews.
Financial Planning: Offer insights into tuition fees, living costs, and financial aid.
Test Preparation: Provide resources for standardized tests like IELTS or TOEFL.
Pre-Departure Orientation: Prepare students for the upcoming academic and cultural environment.
8. Post-Arrival Support: Offer assistance after students arrive at their destination.
Real Dreams Consultancy Nepal for Study in the UK
Real Dreams Consultancy Nepal, established in 2003 and officially registered as Real Dreams Educational Consultancy Pvt Ltd in Kathmandu, Nepal, has expanded its operations to several countries, including Australia, India, and the United Kingdom. Our operations in Nepal are enhanced by its unique and rich cultural heritage, which allows us to offer valuable education and migration services. With a proud track record of successfully placing over 10,000 international students in some of the world's most prestigious colleges and universities, our team of Academic Consultants is renowned for their extensive knowledge and experience. Many of our consultants have undergone industry-recognized and accredited training, ensuring high-quality service. There is a harmonious blend of ethnic and religious diversity in the nation, reflected in the welcoming and hospitable people.
The British Council officially recognises us as an agent and holds the esteemed status of an Educational Consultancy accredited by the Ministry of Education in Nepal. Furthermore, we are a registered migration agent authorised and regulated by the Migration Agents Registration Authority (MARA) in Australia, solidifying our commitment to providing comprehensive educational and migration services.
Nepal's capital city, Kathmandu, is a thriving, busy city that offers a diverse range of opportunities, customs, and cultures. Nestled in the Kathmandu Valley, it is a historical and cultural treasure because of its magnificent architecture, old temples, and rich history. Real Dreams Consultancy's main branch in Kathmandu reflects the dynamism and diversity of this city, serving as a central point for students to access our extensive knowledge and expertise.
To further improve our accessibility and services throughout Nepal, our consultancy has branches in Butwal and Chitwan in addition to Kathmandu. Chitwan, situated in the Terai area, and Butwal, a city in western Nepal, each provides distinctive features to our network.
Butwal, a city renowned for its beautiful landscape and vibrant business community, offers students in the western region the convenience of accessing our consultancy services, ensuring that no matter where they are in Nepal, they can benefit from our guidance and expertise.Chitwan, situated in the heart of the Terai, is well known for its lush national parks and wildlife conservation efforts. It provides students in Nepal's southern region with a local branch for personalized assistance and support.
These branch offices act as regional access points to Real Dreams Consultancy's wealth of expertise and experience.They guarantee that students from various parts of Nepal can access the tools and support needed to achieve their aspirations for both education and migration. This enables them to fully experience the unique geographical and cultural features of their respective regions in addition to receiving support.
Tuition Fee For UK University
Undergraduate Programs: Starts from  £9,200 tuition Fee per  year 
Master's Programs: The initial tuition amount is £10,000.
Payment Requirements: Applicants must pay the entire tuition cost in advance.
Why Real Dreams Consultancy Nepal for Study in the UK
Experience as its working since 2003
British Council Recognise Agent
It has some exclusive partners of UK Universities  for Nepal
Over 20 years experience in the field.
Successfully placed over 10,000 international students

in

prestigious colleges and universities worldwide.
Accreditation by the Ministry of Education in Nepal.
Free IELTS Mock Test
Well Experience member of staff
All of its Branch Managers are UK graduates.
It has branches in major cities of Nepal, i.e. Kathmandu, Chitwam, Butwal
Commitment to the highest

standards of service.

Comprehensive support

for students navigating international migration.

Strong track record of success.
Real Dreams Kathmandu Branch Manager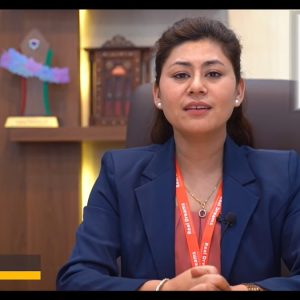 Dibya Maharjan is a Branch Manager of Real Dreams Consultancy Nepal. She is also a UK graduate. She has decades of experience in the UK university admission sector. Feel free to contact her. Similarly, please watch our activities on YouTube and social media.
Real Dreams Consultancy Nepal operates from other branches in Nepal, such as Butwal and Chitwan. For your convenience, you can easily locate these branches and their respective locations.
Real Dreams Consultancy made my UK journey seamless. Their expert guidance and support ensured I found the right academic fit. Highly recommended!"
"I owe my successful application to the UK to Real Dreams Consultancy. Their experienced team simplified the process, and I'm now pursuing my dreams."
"Real Dreams Consultancy was a game-changer for me. They helped me secure a scholarship and navigate the complex UK education system. I can't thank them enough!"
Conclusion
The UK has a long history of drawing talented young students from around the world, including Nepal, to its top-notch academic programmes. International students who study in the UK combine academic and social learning. As a result, students have many opportunities to socialise, improve academic skills, and develop their networks, all of which help them eventually become part of society and obtain professions in the UK that are connected to their academic pursuits. Lastly, you can directly contact Real Dreams Consultancy Nepal via Social Media. Also, we advise you to visit the Real Dreams Consultancy service section for more details on our services for further studies. Also,
Want To Learn More About Our Services?
We understand that your journey to study in the UK is unique, and we offer a range of services to support you at every step of the way