Study in the UK from Nepal
UK University Admissions Services from Nepal
Study in the UK from Nepal
In several fields of education, including science, engineering, the arts and design, business and management, law, and finance, the UK is a global leader. The UK's reputation and history as a worldwide hub of scientific research attract some of the best thinkers in the world. Although the UK only makes up 1% of the global population, it produces 8% of all scientific publications. In addition, the UK has a world-renowned educational system with degrees that can change your life. Every year, it draws more than 600,000 international students to various programmes, from PhDs to English language classes.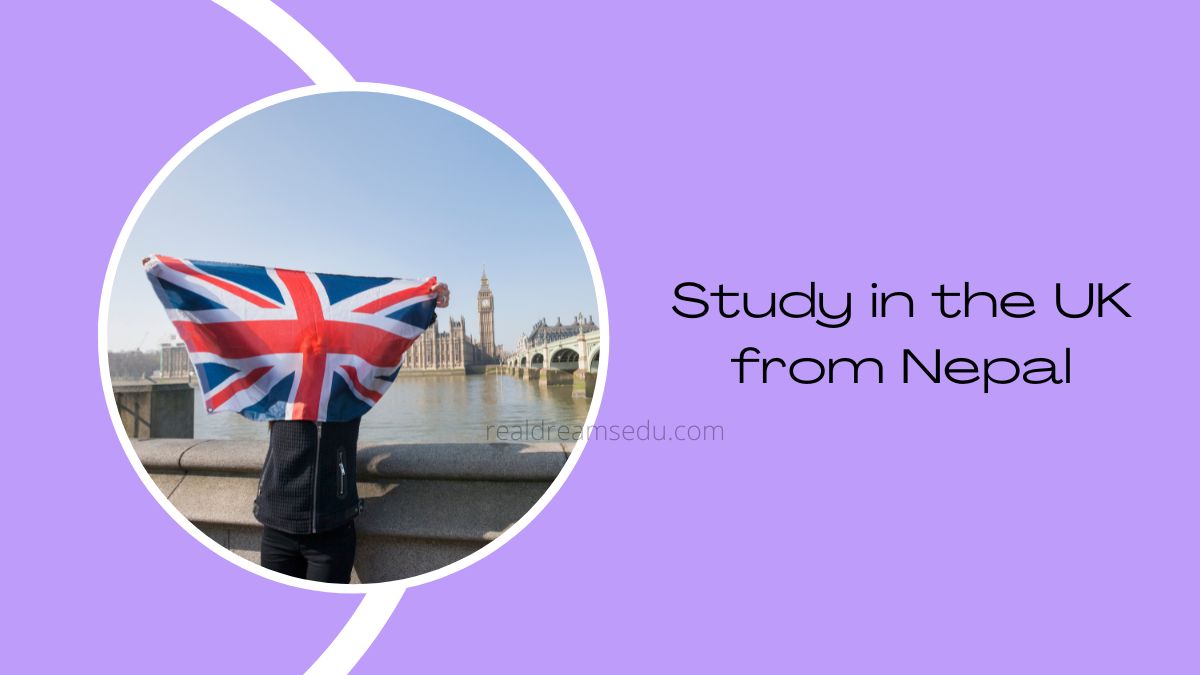 Benefits of studying in the UK
UK degrees are accepted and regarded worldwide. It is the most well-established educational system and offers a strong foundation for all skills necessary to perform well and flourish in a globalised international economy. The following factors make studying abroad in the UK popular among Nepalese students:
Universities with World Class Education
Innovative Learning Environment
Degrees & Qualifications Recognised Internationally
Low tuition fees
Many Courses & Institutions
Cultural diversity
Shorter & Flexible Programs
Undergraduate and postgraduate international students can do two years of post-study work.
Conclusion
The UK has a long history of drawing talented young students from around the world, including Nepal, to its top-notch academic programmes. International students who study in the UK combine academic and social learning. As a result, students have many opportunities to socialise, improve academic skills, and develop their networks, all of which help them eventually become part of society and obtain professions in the UK that are connected to their academic pursuits. Lastly, you can directly apply by filling up the application form available at Real Dreams Consultancy. Also, we advise you to visit the Real Dreams Consultancy service section for more details on our services for further studies. Also,
Want To Learn More About Our Services?