Our Team and Partnerships
Real Dreams Consultancy – Nepal is as an educational consultancy and working since 2003. It's Registered as Real Dreams Educational Consultancy Pvt Ltd in Kathmandu – Nepal. It has now opened offices in several countries, including Australia, India, and the United Kingdom. 
We are proud to have placed over 10k+ international students in some of the world's most prestigious colleges and universities. Our team of expert Academic Consultants have extensive knowledge and experience – many have undergone industry recognised and accredited training.
We are a British Council recognised agent and have been granted the status of an Educational Consultancy by the Ministry of Education in Nepal.
We are also a registered migration agent regulated by Migration Agents Registration Authority (MARA) in Australia.
We can proudly say that we have established ourselves as one of the leading Educational Consultancies in the Educational Industry. We always deliver genuine educational and career counselling services. 
We always give importance to critical thinking, intellectual curiosity and innovation. At Real Dreams we treat each and every individual the same, irrespective of their social or financial background. We are here to help, so there is nothing stopping us from providing the best academic consultancy.
We genuinely believe that our guidance, strong counselling skills and experience will be helpful to you in your study-abroad journey.
We abide by the strict guidelines set by our partners and regulated bodies.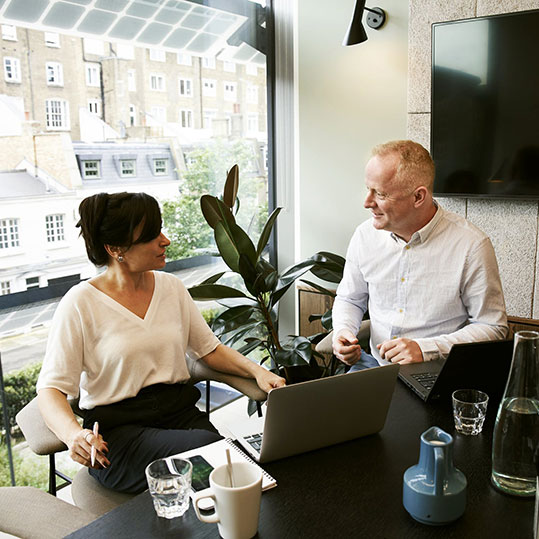 Partners of Real Dreams Consultancy - nepal
To add to our existing portfolio of educational activity we are proud to announce our joint venture with Dental Pro ® (UK based company) as an Exclusive Partner for Nepal. This joint project aims to help Nepalese dentists to find suitable educational, immigration and registration pathways to the UK. If you are a qualified Dentist from Nepal and have ever thought of travelling to the UK for further education, work or both, we can help you further.
Working with Dental Pro, Real Dreams can help you on various educational pathways (undergraduate, postgraduate, specialist training, short term vocational training, etc) as well as guide you through overseas professional registration while you are still in Nepal. Our team of experts can help you identify your shortcomings while going abroad for education or employment and can provide the necessary training to fill those gaps.
Real Dreams is the immigration consultant of Dental Pro ® who deals exclusively with their dental applications to the UK. You can contact Real Dreams on +977(1) 4168612, +977-9802073325 , +977-9857077180 or email admission@realdreamsedu.com.
Global Migration Ltd. (established in 2009) is delighted to have Real Dreams Consultancy as a Joint Venture partner, working together to provide the best solutions for the prospective students to choose the best Universities and courses in UK. Hence, the main motive of this joint venture is to provide study, immigration and registration opportunities to all students from different part of India.
Global Migration Ltd. is an independent immigration firm which is registered in United Kingdom and regulated by the Office of the Immigration Services Commissioner (OISC). The company has a decade of experience in assisting and representing the immigration matters of students, work permits, investors, visitors, family and settlements (PR) to various countries. It has launched a branch of Global Migration Ltd in Hyderabad, India to deal all the immigration matters and offer overseas education to all aspiring students.
Global Migration Ltd and Real Dreams Educational Consultancy, jointly promoting UK education in India since 2015.
You are Our first Priority
Our expert consultants will guide you throughout your academic journey – from choosing your course, making your application,  admissions, travel and accommodation.
Just come and talk to us about anything you need help with, whether it is regarding a course or any other arrangements. Our experts are always there for you. 
We facilitate connections
We have built long-standing relationships over the last 17 years with many academic institutions. We can connect you to the high-quality educational programs of your choice.
Over the years, we have helped thousand of students achieve their perfect academic career. We are fully focused on our service. In fact, we have only grown stronger over time. 
We Believe In Quality Service
Our main aim is to provide guidance to all students in making their academic ambitions come true.
We help them in broadening their horizons and facilitate them in following the educational journey that is best for them.
The Faces Behind our Success
The Best You Can Think Of

Basanta Nepal
Managing Director

Sunil Tuladhar
Operations Director

Arjun Poudel
Business Development Director & Branch Manager Butwal


DIBYA MAHARJAN PRADHAN
Branch Manager Kathmandu

Ram Babu Adhikari
Branch Manager Chitwan


Sunil Nepal
Counsellor & Language Instructor

SANGITA SHRESTHA
Senior Admission Officer - Kathmandu
Gobinda Poudel
Educational Consultant - Butwal

ABIN AMGAIN
Digital Marketing Officer

Shakti Ghimire
IT Manager

Rashmi Devkota
Front Desk Officer
Interested to Work Together With Us?