Super Priority and Priority UK Visa services now available
Super Priority and Priority UK Visa services now available as those services were suspended due to the Ukraine situation. It was difficult for people as those services were not running, but now they are operational again. For anyone intending to enter the UK on a tourist, worker, or student visa, Today, anyone who wants to enter the UK on any visa can use this service, according to VFS Global, a UK visa-related company. However, this service is halted for the family. The Super Priority service will make its decision by the end of business hours the next day, whilst the Priority service will make its decision within five days. These services will have different costs.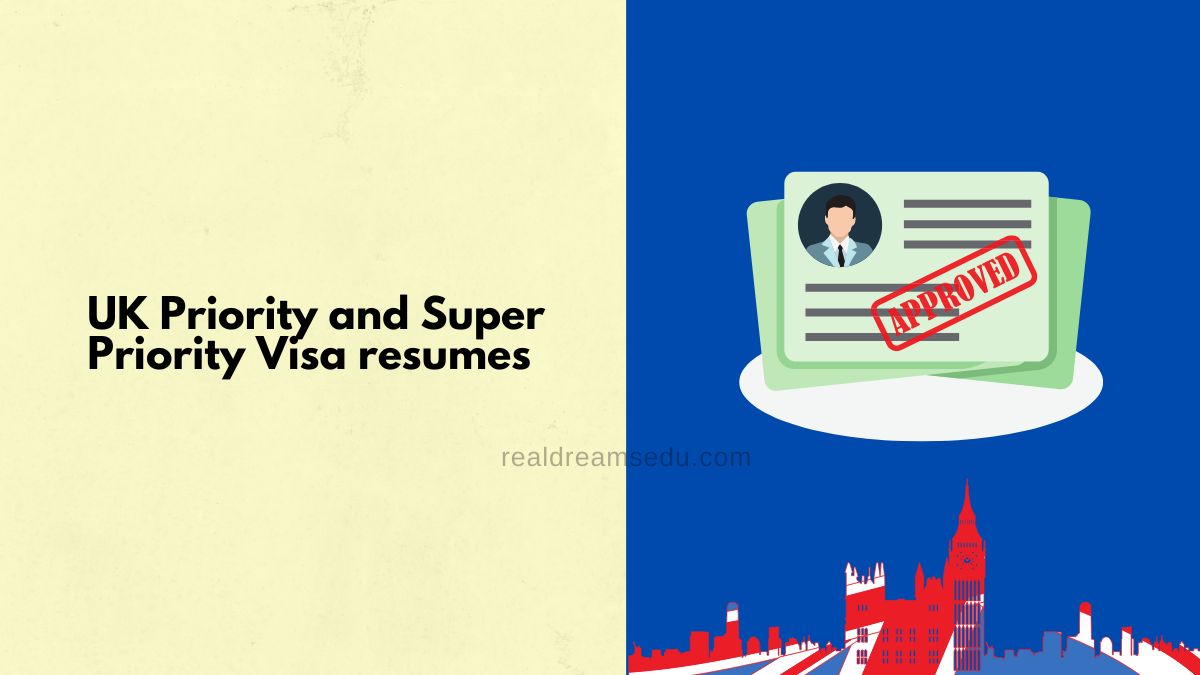 According to him, those who want to come to Britain on a student visa must wait five weeks for the Visa. "It costs a little more, but since it takes time to get the visa, the academic year itself will not be missed," he said. These two services are not provided in Nepal. This requires you to travel to India. Many people who have filed for a UK visa from Nepal but have had to wait a long time because of the issue can now get a quick service.
Conclusion
The Visa process to the UK was suspended, but now it has resumed, so you can apply for any visa to enter the UK. We hope you learnt something from the news article "Priority and Super Priority Visa in the UK resumes". You can check our Real Dreams Consultancy Nepal blog section to read about abroad study from Nepal. Please check out Real Dreams Consultancy if you would like to apply for a student visa and know more about further studies as an international student.