Free Mock Test every Sunday at 2 pm
At the Real Dreams Consultancy Nepal office, we run a FREE Mock Test of IELTS & PTE every Sunday at 2 pm. We also assist students who wish to apply to British and Australian colleges and universities by preparing them for the English Language Test. In addition, according to the requirements set by the respective academic institutions, students must pass standardized tests such as IELTS, TOEFL, GMAT, GRE, SAT, PTE, and OET. We have USA graduate language instructor for IELTS & PET class. For more information, contact us at: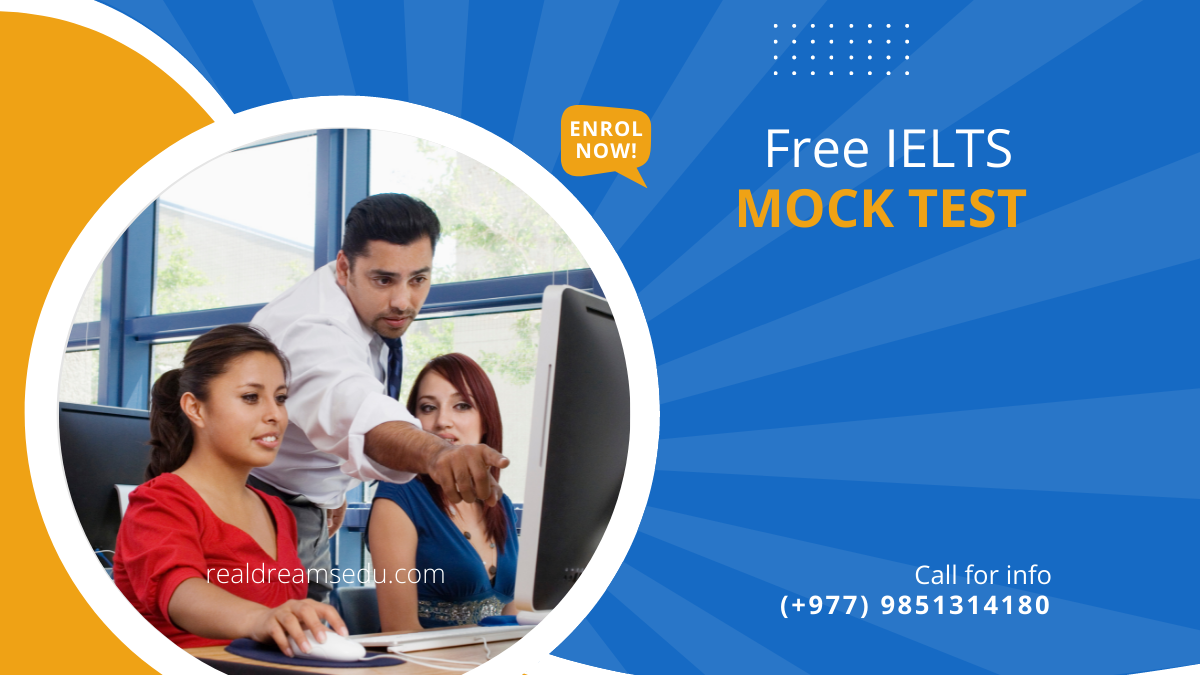 Want To Learn More About Our Services?