Australian University Admission from Nepal
Australian University Admission from Nepal
Today, we can notice that many students prefer to apply for additional study abroad. There could be a variety of general or private motives. However, the most significant benefit of studying in a developed nation is that you have more chances after you begin adjusting to modern life. There are many possibilities when you want to study abroad, but in the current situation, most students prefer to go to Australia.
Why Australian University from Nepal?
Australia is a developed, democratic country with first-rate medical care, world-class educational resources, and distinctive geographical features. Compared to other countries, Australia has a high standard of living and a very high level of life. As a result, it is a fantastic place to study and visit, making it the third most popular study destination in the world for international students. The country frequently draws students from around the world because of its vibrant way of life, warm culture, and top-notch educational resources. The quality of the educational system, the variety of available course options, and—most importantly—the opportunity to make money doing numerous occupations are some of the main factors influencing students' decision to study in Australia. People are even more interested now that the Australian government has recently raised the minimum wage for the convenience of overseas students.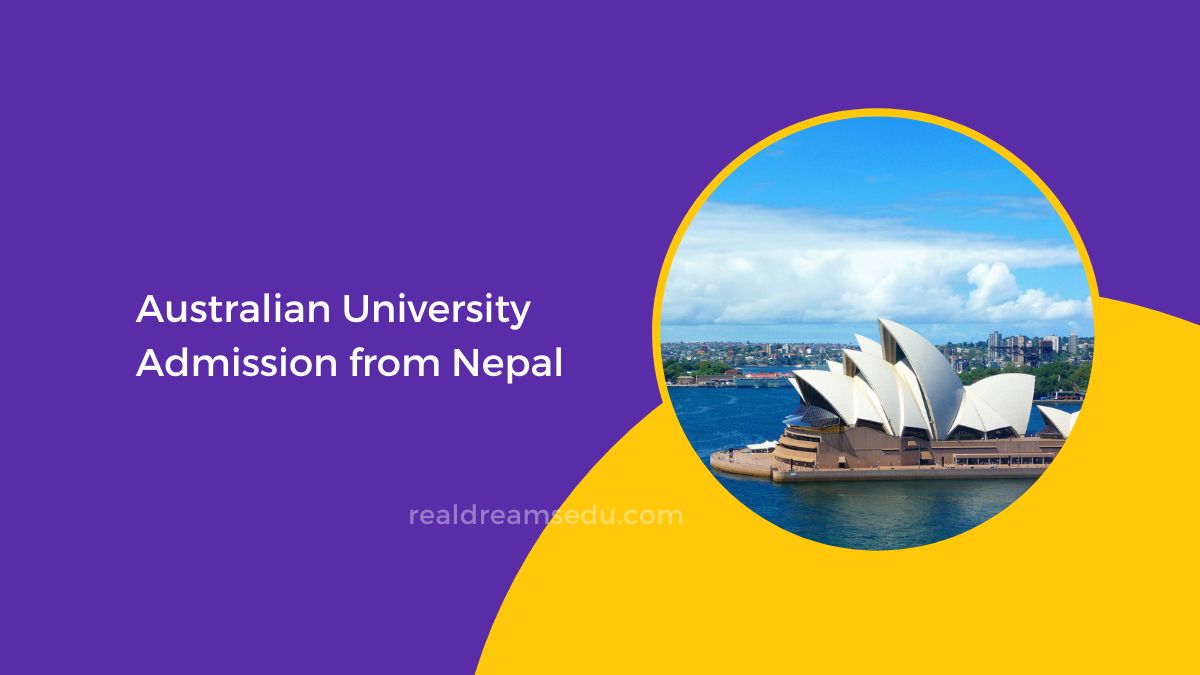 Apply from Nepal to Australian University
Previously, studying abroad was less common in Nepal because it included a laborious process that was expensive and time-consuming. Today, however, anyone from Nepal can apply to an Australian university, so the situation is different. Furthermore, due to the availability of current technology, you can conduct the necessary research on the universities and nations that interests you. Additionally, there are a lot of reputable education consultants that support students by offering sound advice and accurate information about international studies. So, after consulting with such an education consultancy, the process is considerably more straightforward. Lastly, we advise you to check out the Real Dreams Consultancy Nepal services to know more about our services. Also, you can directly apply to university by filling up the application form available at Real Dreams Consultancy.
Want To Learn More About Our Services?