celebrated 20 years of excellence
We have celebrated 20 Years of establishment
Real Dreams Consultancy 20th Anniversary Events
Real Dreams Consultancy Nepal is one of Nepal's most experienced education consulting companies, with branches in major cities such as Kathmandu, Butwal, Chitwal, etc. Numerous global universities and colleges have partnered with students seeking to study in the US, UK, Ireland, Australia, Canada, etc. We have been offering UK University Admission services for Nepalese students studying in the UK since 2003 as a UK specialist. 
One of the events we organized to celebrate our 20th anniversary with our students was a Thames River cruise on Saturday, 9 September 2023. During the Thames River cruise trip, our students were welcomed and gathered together by the majestic Thames River. This was an exciting, adventurous, and unforgettable journey.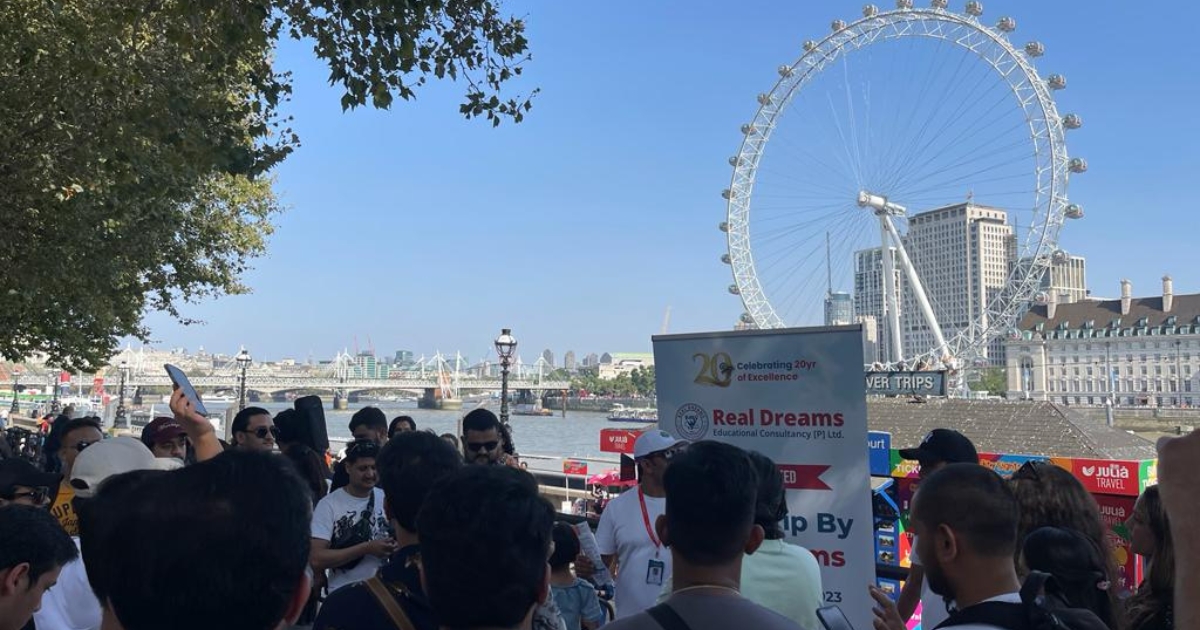 We are delighted to have hosted a successful gathering program for our students. This program was filled with camaraderie, relaxation, and breathtaking panoramic views of London landmarks. These landmarks included The Tower Bridge, St. Paul's Cathedral, The Shard, the Tate Modern, the world-famous Globe Theatre, and the Greenwich Peninsula.
Real Dreams Group Managing Director, Mr Basanta Nepal, said, "We are glad to welcome a few new students to London and share the historic and iconic river Thames with them." Mr Arjun Paudel, Business Development Director and branch manager at Butwal, said it was an excellent opportunity to interact with new and old students for the betterment of the organization.
The company has also shared its journey from 2003 to the present and recognized the first student to enrol at a UK university in 2003.
Mr Subin, the event coordinator, thanked everyone who accepted the invitation and joined on the trip. Thank you to Fre Do for entertaining with his euphonious voice and travelling far from York City.
Glimpses of a beautiful day filled with music, dance, food and fun.
Celebration with the London office team
Furthermore, Real Dreams Consultancy's London office celebrated with its team
at Oblix Restaurant in the Shard Building and its own office in  London.
Finally, thank you for visiting our website after reviewing our company's journey and its team; if you want to choose Real Dreams Group for further studies in the UK and other countries, please get in touch with us. Similarly, please follow our social media for regular updates. 
Want To Learn More About Our Services?